Matlab-Simulink device driver Blockset for Microchip dsPIC / PIC24 / PIC32 Microcontrollers.
Category:Example
From http://www.kerhuel.eu/wiki - Simulink device driver Blockset for dsPIC / PIC24 / PIC32 Microcontrollers --[[User:LubinKerhuel|LubinKerhuel]] 12:40, 3 September 2009 (UTC)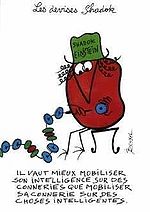 dsPIC Blockset
Animation & film explaining blockset usage
Examples and personal projects using the blockset
Automatics and Signal Processing projects
Technical demo
3 examples on data communication/transmission
Flex Board Kit (from Evidence)
Microchip Kits
MPLAB IDE
comming next : MicroStick, PIC32 USB Starter Kit
Old example
Examples from forum
Projects using this blockset

Ghassoul, M. (14 July 2011) "Design of a fuzzy system to control a small electric train using the microchip PIC32 with the aid of MATLAB blocksets", IEEE Computer Science and Automation Engineering (CSAE), 2011 IEEE International Conference on. Shanghai. Vol 3 pp.242-246 doi:10.1109/CSAE.2011.5952673
Others projects
Pages in category "Example"
The following 11 pages are in this category, out of 11 total.